CORPORATE TEAM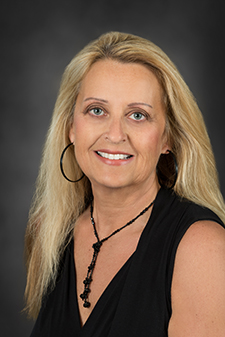 ALISA M. VYENIELO, AMSฎ, CMCAฎ
PRESIDENT / CEO


Alisa has in excess of 35 years of expertise in the real estate management industry. Alisa is a Licensed Nevada Real Estate Broker, holds a Property Management Permit, and is a Supervising CAM.

Alisa served as President of the Northern Nevada Apartment Association (NNAA) as well as co-chair of the Nevada State Apartment Association. She also served as President of the Nevada Communities Association Institute (CAI) and Community Associations Management Executive Owners (CAMEO).

Alisa has made Nevada her home for more than 40 years.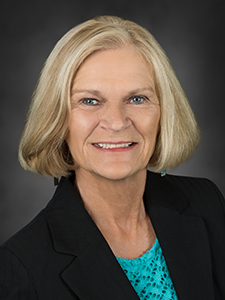 JACKIE GIBBENS, AMSฎ, CMCAฎ
VICE PRESIDENT
Bachelor of Accountancy, University Of North Dakota


Jackie is an experienced manager of commercial associations and Homeowners Associations. She has extensive experience with both developer-controlled and homeowner-controlled associations.

Jackie has her Supervisory CAM Certification with the Nevada State Real Estate Division. She has a CMCA and an AMS Designation through CAI. Jackie is also a licensed Real Estate Sales person with a Property Management permit.

Jackie believes the success of an association depends upon open communication and good working relationships among all owners, Boards of Directors, and management. An informed membership and knowledgeable, sincere customer service create a harmonious and productive experience within an Association.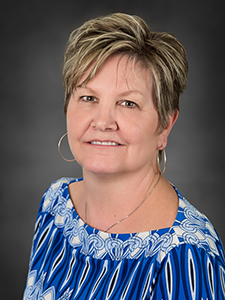 CYNTHIA BYRD
CHIEF FINANCIAL OFFICER


Cynthia joined RPMG in April, 2010, as Accounting Manager and was promoted to Chief Financial Officer in January, 2021. She has extensive experience in HOA and management company accounting with over 35 years' experience.

Cynthia was employed by two National Companies before joining our team and has been a Las Vegas resident for fifteen years. She is responsible for overseeing the day to day accounting staff and operations and the review of all financial reports.

Cynthia is very detailed and customer service oriented and is excellent at communicating with HOA Boards regarding any concerns or questions they have.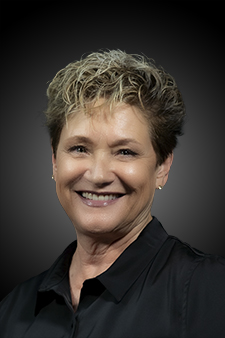 TERRI CHAPMAN
REAL ESTATE SALESPERSON


Specializing in Residential Sales

Terri is a licensed Broker/Salesperson with experience dating back to 1981 in the Las Vegas area Real Estate market. She is a native Las Vegan with lifelong feel for the Las Vegas sales market.

Terri serves on the Grievance Committee of the Greater Las Vegas Association of Realtors.

She places a high emphasis on service and individual attention toward every customer. Call her with any of your real estate needs.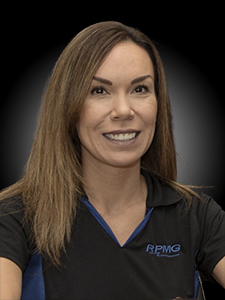 JESSALYN SIMS
DIRECTOR OF SINGLE FAMILY RENTALS


Jessalyn "Jess" Sims is a licensed Salesperson, Property Manager and Supervisory Community Manager through the Nevada Real Estate Division and REALTOR through the National Association of REALTORS. She has been a long-term RPMG employee, managing a portfolio of high-end single family homes and commercial associations throughout Las Vegas and Henderson. Jess transitioned over to single family property management and found a great passion for growing and servicing that division of RPMG.

Jess has a straightforward, customer first approach to real estate management. Her philosophy is to be communicative, dedicated, and trustworthy. She genuinely cares about her client's best interest and works hard to ensure that their property is being well managed and maintained.

She has earned the CMCAฎ designation (Certified Manager of Community Associations) through CAMICB and the AMSฎ designation (Association Management Specialist) through CAI (Community Association Institute).